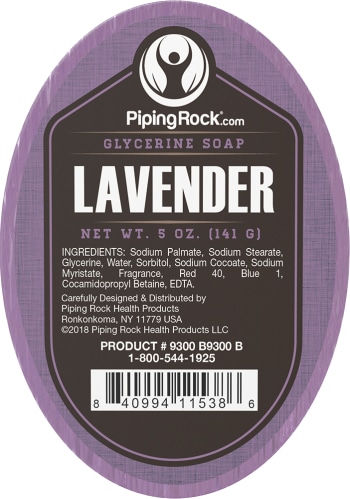 Lavender Glycerine Soap, 5 oz (141 g) Bars
Our Price:
$2.19
(24% Off)
Lose Yourself in Soothing Lavender...
Moisturize as you gently clean your face, hands and body with PipingRock's Lavender Glycerine Soap!
Soap is created when vegetable oils meet an alkaline solution, which "saponifies" into glycerine (the substance that creates foam). When you use soap, it attaches the molecules of oils, dirt and grime on your body to water molecules, which take the dirt along with them when you rinse. It's that simple, and it's pretty neat!
We've added the soothing woody-floral aroma of lavender essential oil to this wonderfully cleansing soap to offer you a truly wholesome washing experience!