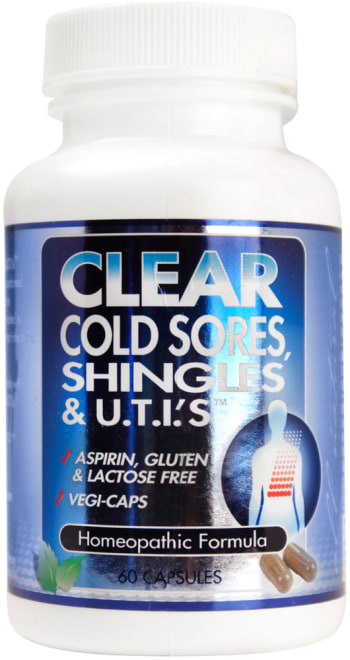 Clear S.H.U.T.I., 60 Capsules
Our Price:
$11.49
(32% Off)
Supplement Facts
Ingredients:
Active Homeopathic Ingredients: Clematis 6x Iris Versicolor 6x, Nitricum Acidum 6x, Ranunculus Bulbosus 6x
Other Ingredients (Herbal Extracts): Gentiana Root, Angelica Sinensis Root, Scutellaria Root, Alismatis Rhizome, Gardenia Fruit, Plantanginis Seed, Rehmannia Root, Ginger Root, Tangerine Peel, Licorice Root, Vegi-Caps.
Directions:
Take 2 capsules 3 times per day as needed or as directed by your healthcare practitioner. Take with food if mild stomach discomfort occurs. Do not exceed 9 capsules in a 24-hour period. If conditions do not improve within 2 weeks, consult physician. For acute symptoms only. Not to be used on a preventative basis.
WARNING:
If symptoms do not improve or are accompanied by a fever, consult a doctor. If you are pregnant, nursing, taking medication or have a medical condition, consult your physician before taking this product. Do not take if you are anticoagulant or antiplatelet therapies. Keep this and all other medications out of the reach of children.
Other Information:
Formula based upon traditional principles of homeopathy and is not reviewed by the Food & Drug Administration.