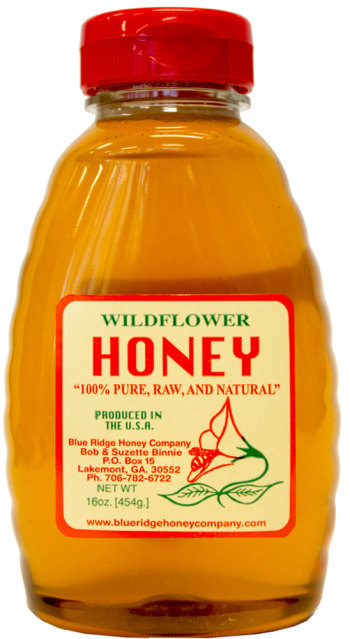 100% Wildflower Raw Honey, 1 lb (454 g) Bottle
Our Price:
$7.99
(25% Off)
Superior Quality Natural Sweetener
The natural product of bees, honey is made from the nectar of various plants, producing specific flavor profiles and aromas based on which plants are visited by the bees. Wildflower honey is unique in that the honeybees visit several different flowers, trees and bushes to collect the nectar, resulting in a darker, more robust product that makes a wonderful addition to any recipe!
Why choose wildflower honey as your sweetener? Honey is the perfect substitute to traditional sugar. It is highly nutritious, contains an abundance of vitamins and trace minerals, in addition to naturally occurring antioxidant compounds. Choose 100% Wildflower Raw Honey for a touch of sweetness and balanced nutrition!
PipingRock's Promise
We proudly offer you a bountiful selection of real foods from reliable sources at the best value in the industry! Discover our wide variety of nutritious snacks to satisfy your strongest craving. We carry everything from Natural Sweeteners, Nuts & Seeds, Spices, Veggies Chips, Dried Fruit, Chia Seeds, Peas and Edamame in all different forms to meet your preference. Whatever you're craving, find it at PipingRock for an affordable price and complete satisfaction.
About PipingRock's Quality
You've found your One-Stop-Shop for Snacks & Seeds at PipingRock. All products are packaged in Kosher Certified, GMP Facilities to ensure pristine quality and freshness. We verify our Snacks & Seeds with third-party, FDA-registered agencies to meet rigid safety standards. Our products are made fresh, then packed, sealed and delivered to your door. You can be assured that quality and cleanliness is our top priority! We guarantee purity, potency safety and innovation in everything we do.