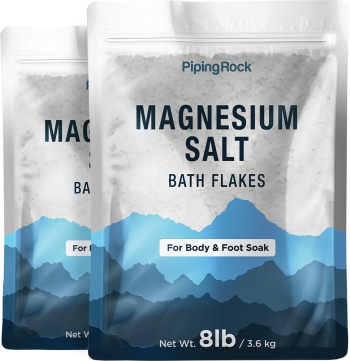 Magnesium Chloride Flakes, 8 lb (3.6 kg) Bag, 2 Bags
Our Price:
$34.59
(25% Off)
Ingredients:
Pure Genuine Magnesium Chloride
Directions:
Bath: Dissolve 3 cups of salt in warm water (not hot) and soak for a minimum of 30 minutes. Foot Soak: Dissolve 1 cup in a foot bath and soak for 30 minutes. Rinse skin with warm water and pat dry.
WARNING:
For external use only. Avoid contact with eyes. Keep out of reach of children and pets. If any irritation or redness occurs, consult a doctor immediately.
Other Information:
Magnesium Salt Flakes are comprised of 47% magnesium chloride by weight - with naturally occurring crystalline water.
Other Sizes
Related Products