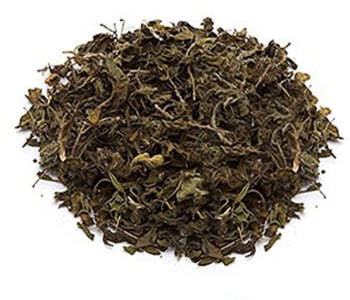 Holy Basil Leaf Krishna Tulsi Tea Cut & Sifted (Organic), 4 oz (113 g) Bag
Ingredients:
Organic Holy Basil (Ocimum Tenuiflorum)


Latin Name: Ocimum Tenuiflorum
Directions:
Prepare as a tea: Pour 8 oz. of boiling water over 1-2 tsp of herb. Cover and steep 3-4 minutes, strain, and serve.
WARNING:
Holy Basil may modify Glucose Regulation.