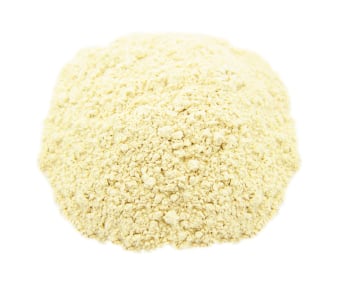 Garlic Powder (Organic), 1 lb (453 g) Bag
Our Price:
$19.99
(25% Off)
Ingredients:
Garlic Powder (Allium sativum).
Suggested Use:
Use 1/8 teaspoon of garlic powder in place of one fresh clove. Used to add strong, penetrating flavor to many different savory dishes, including soups, dressings, stews, casseroles, sauces, gravies, marinades, pickles and dressings.
Other Information:
Kosher. Organic. Non-Irradiated.