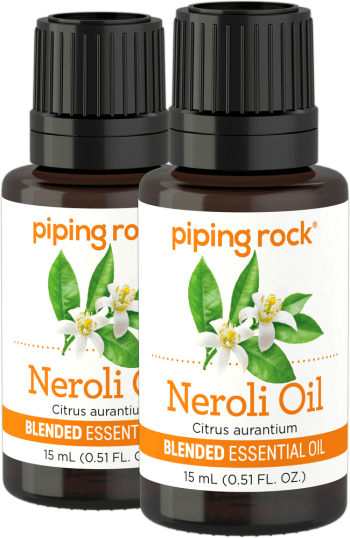 Neroli Essential Oil Blend, 1/2 fl oz (15 mL) Dropper Bottle, 2 Dropper Bottles
Our Price:
$12.89
(25% Off)
Citrusy Sunny Days with Neroli Oil
There's nothing quite like the citrusy and floral aroma of Neroli to lighten your spirits. Extracted from the flowers of the bitter orange, Neroli produces a sweet and citrusy scent that can make any day sunny and bright.
Capture this essence with PipingRock® Neroli Blended Essential Oil. Derived from the Citrus aurantium plant, our premium essential oil is steam distilled, providing a pure Neroli scent that rejuvenates the mind, body, and spirit. We GC/MS Test our essential oils to ensure purity and identity, bringing you the best quality scents for your aromatherapy routine.
Other Sizes
Related Products