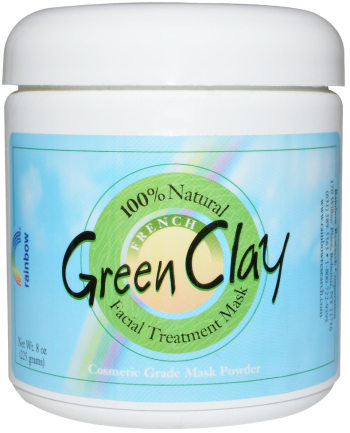 French Green Clay Powder, 8 oz (227 g) Jar
Our Price:
$7.99
(11% Off)
Ingredients:
French green clay.
Directions:
Mix clay powder with water or another liquid of your choice until paste is smooth and creamy. Apply with fingertips or spatula. Leave on 10 – 20 Minutes allowing the mask to dry. Then rinse off with tepid water.
BASIC MASK FORMULA: 1-2 Tablespoons French Green Clay. Mixed with Spring Water.
NORMAL SKIN: In place of water use 1 Tablespoon Plain Yogurt or 1 Egg. Texture will be creamier than the basic formula. If too thick add water to adjust.
DRY SKIN: Basic Mask Formula plus a Tablespoon Olive Oil, Jojoba, Almond Oil or choose your favorite carrier oil to use.
Claims:
Montmorillonite Green Clay from France. Naturally removes impurities while toning, cleansing and firming the skin. Unscented no added ingredients or fragrance.