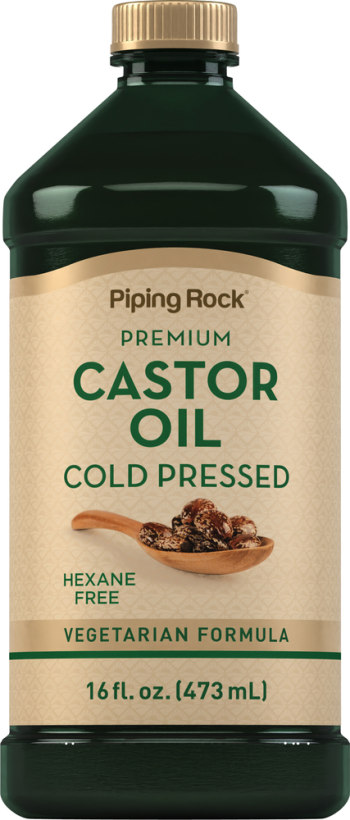 Castor Oil (Cold Pressed) Hexane Free, 16 fl oz (473 mL) Bottle
Our Price:
$8.59
(25% Off)
An Emollient
Castor Oil is a vegetable oil derived from the seeds of the flowering Ricinus communis plant. Throughout the ages, it has been commonly used to help add lush moisture and soften skin and hair. PipingRock's Pure Castor Oil is cold-pressed, hexane-free, and is practically odorless!
Discover for yourself why castor oil is considered by many to be one of the finest natural skin emollients available and is commonly used in some of today's most popular cosmetic and beauty formulas! Apply a desired amount to the skin and massage until absorbed. Massage a small amount into the ends of hair, use in a hot hair oil treatment or add a few drops to your shampoo to encourage soft, luscious locks.
Other Sizes
Related Products