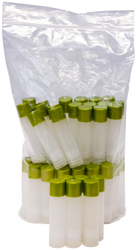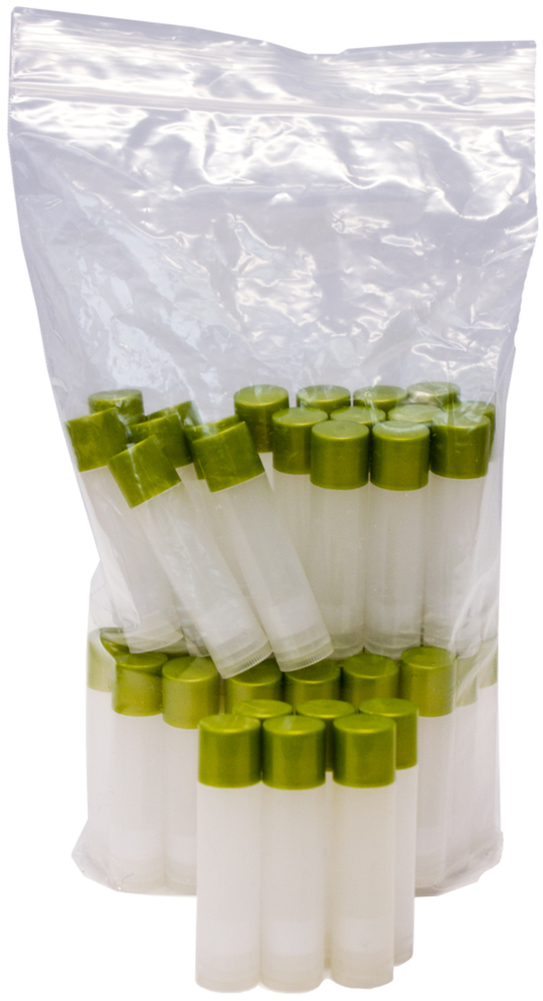 Empty Lip Balm Tubes, 50 Count
Our Price:
$39.99
(25% Off)
The Easiest Way to Make DIY Lip Balm!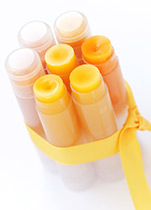 We understand the desire to make your own beauty products--and, let's face it... it's super fun to do!
These convenient, easy-to-use, and easy-to-fill (all you need is a funnel!) lip balm tubes have a clear base and green pop-on tops. They operate with a turning wheel to push up your unique, homemade balm whenever your lips need it. Each lip balm tube holds about .15 oz. of balm, and is made from BPA-free plastic, so you can enjoy your DIY creation worry-free.
Looking for ingredients to make your lip balm? Try our beeswax, coconut oil, and essential oils, and learn how to make your own lip balm in this blog post on The Pipe Line!
PipingRock's Promise:
We proudly offer you everything you need for an advanced, daily Aromatherapy regiment at the lowest cost in the industry! From Essential Oils to Carrier Oils, Diffusers to Blending Bottles, Beeswax, Books & more, we have you covered. With over 100 Essential Oils to choose from, you can create your own homemade scents and beauty products. Enjoy various blends & Essential Oils Sprays or experience our revitalizing, botanical Massage Oils!
About PipingRock's Quality:
You've found your One-Stop-Shop for Aromatherapy products at PipingRock. Our Essentials Oils are crafted in our own "GMP Certified" manufacturing facilities. We verify PipingRock products with third-party, FDA-registered agencies to ensure quality. Each product goes through hundreds of checks, in-process and post-production. Our outstanding Essential Oils are GCMS tested to deliver guaranteed purity. We offer various 100% Pure Essentials along with other popular, unique blends. We guarantee purity, potency, safety and innovation in everything we do.