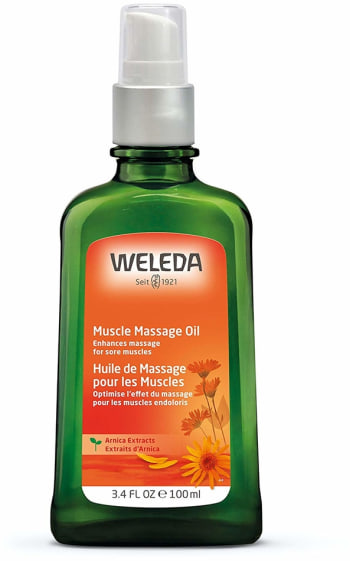 Arnica Massage Oil, 3.4 fl oz (100 mL) Bottle
Our Price:
$19.99
(25% Off)
What is Arnica?
A flowering plant native to North America and Europe, the arnica flower is a member of the same family as daisies and sunflowers. Arnica Massage oil boasts a distinct yellow color and a bitter herbal aroma. Popular in rubs and creams, arnica oil has been used topically as early as the 12th century to help ease joint and muscular discomfort when massaged into areas of concern.**
How do I get started?
Now you can harness a centuries-old wellness tradition in PipingRock's own Arnica Massage Oil! Featuring a proprietary blend of arnica, sunflower seed, olive, and lavender oils, gently massage this soothing oil into joints and muscles to help gently ease discomfort.** This paraben-free formula is especially helpful after exercise and other tiring activities!